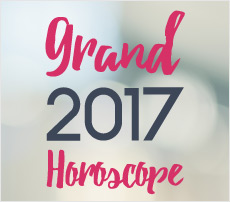 Virgo (August 24th - September 23rd)

Your social life and love life will both be sources of immense joy this year. You'll swap between a strong sex drive, a need for tenderness and a desire for intellectual elevation and you'll find all these desires satisfied. Several exciting new introductions will also be in order and whatever the state of your love life right now, you won't be staying single for long – your happiness will not be lost through love.
Click Here
Find The Answers That You Seek and Move Forward on Your Path
with Trusted Guidance!
Love and Relationships - You've got that one friend which whether you see them every day, or you bump into them on occasion, you know that they're a reliable friend and will be there for you. Even though life can be busy sometimes, you're understanding and patient if they're taking longer than usual to get back to you. When you do see each other again, it'll be like you never had time apart.
Work - You can be of a cautious nature but this year you have the capacity to take professional and romantic risks. You won't be diving into things without thinking, instead you'll reflect, think and put a plan into place in order to enhance your chances of success… Go for it!
Well Being - You can, for the most part, keep up your morale and good mood. Sometimes however, you can feel overrun by little worries that have built up; stress, tension or physical fatigue. It's not a huge worry for you, but instead of letting things get too much, why not chat to your friends and ask them for advice on a new sport or activity that is relaxing and will help you feel calm. Don't forget, your body is governed by your mind, so slow down a little in order to allow yourself to recuperate.