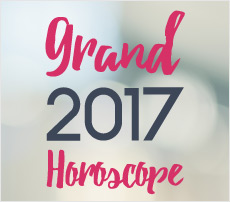 Taurus (April 21st - May 21st)

The year of 2017 is an emotional one for you. You should begin to see your relationship aims begin to fall into motion and consolidate – possibly even ending with a marriage proposal at the end of the year! If you're single, you may meet some exciting people with the potential to be more than just friends… Professional clarity and strength is also foreseen. It's good news for a Taurus!
Click Here
Find The Answers That You Seek and Move Forward on Your Path
with Trusted Guidance!
Love and Relationships - Friendship is a value of high importance for a Taurus. Your friends are part of your support system and when things begin to get a little too much and you need someone to turn to, it is rare that you'll find yourself alone. On top of that, your friends make it clear how much they love being in your company. After all, what is better than spending time as a group with your best friends?
Career - This year, love is something that is on the mind of you and your partner. You see a beautiful future ahead for the two of you. 2017 will not only bring romance however, expect also a bright professional future. Positive changes are ahead for you – especially if you're looking for a job!
Well Being - Even if you sometimes find yourself completely unmotivated, it's fair to say that most of the time you're a bundle of energy, dynamic and on good form. But be careful not to wear yourself too thin with all this enthusiasm. There's only so many activities one person can do before they're completely exhausted. When you do something active, take the time to relax afterwards and let your body catch up with your active mind. In terms of your morale, you can have moments of feeling blue but you don't let it get you too down – nothing can hold you back this year!