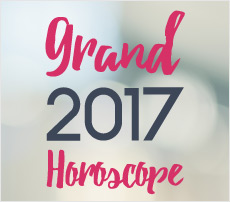 Pisces (February 19th- March 23rd)

The stars that will be with you throughout 2017 allow you to positively evolve and become more confident when expressing your potential. There are no big complications foreseen in the year of 2017 for a Pisces; you're very focused on your professional life this year but will also be surrounded by love in all its forms.
Click Here
Find The Answers That You Seek and Move Forward on Your Path
with Trusted Guidance!
Love and Relationships - One of your best qualities is the sincere love you have for those around you and your rich and buzzing social life. You often indulge yourself and have a desire to please others, you know exactly how to win over you friends when you want something. Even though you know you can count on them for anything, you do like to feel in charge and on top of the group.
Career - This year, you know perfectly well how to show yourself off at work. Alongside a newfound confidence in yourself, you've found the key that will allow you to resolve several ongoing problems that have been troubling you. Therefore you any projects you take on will be raging successes… Go for it!