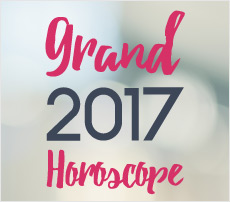 Libra (September 24th - October 23rd)

If there is one thing you should take from the year 2017 it is that you must not judge a book by it's cover. If the beginning of the year is a little difficult in all areas of your life, don't be disheartened… socio-professional and romantic improvements will come around. Never forget that in love, anything is possible.
Click Here
Find The Answers That You Seek and Move Forward on Your Path
with Trusted Guidance!
Love and Relationships - Both independent and modest, you're also a good listener. Many people come to you to share their problems, confide in you and enjoy your funny and energetic company. This is because even if you're not feeling your best, you always try to put on a good front for your friends. That may be with discretion or empathy or any other emotion. All you want is that your friends walk away feeling better after having spent time with you.
Career - A difficult beginning, but a victory at the end! You worry, you doubt, but in the end you'll come out stronger than you were before. For you, this year is like a fairy-tale – there are plot twists and there are turbulent love stories at work, but in the end it smooths out and it's you who ends up on top, look forward to some real success.
Well Being - You'll move between periods of stress or low morale for a few weeks, to suddenly soaring to great heights with your joyous moods and incredible bursts of energy. Try to remind yourself during the low periods that this won't last forever, it's a phase and a time of happiness will arrive soon.