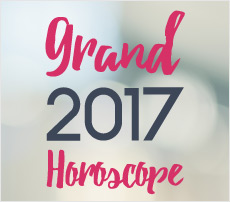 Leo (July 23rd - August 23rd]
This year you'll have a number of great opportunities to showcase. Even if there are a few people who are jealous of you, most will just have respect for you. This won't bother you though, the main thing on your mind this year is your partner. You two are completely loved up. Throughout this year you'll work together to solidify and polish your relationship in order to set you up for a bright future together.
Click Here
Find The Answers That You Seek and Move Forward on Your Path
with Trusted Guidance!
Love and Relationships - Your first priority should be your relationship, this comes before friendship this year. If you're single, certain potential suitors will show you good manners and as you out on dates, before jumping into a relationship with anyone this year think seriously about if you two have a potential future. Your friendships will continue as usual this year, confiding in friends when need be and build your relationship on sincere and entertaining moments.
Work - Your private, social and professional life this year will have their fair share of ups and downs. Silliness, even in times of stress can help to fight your worries. During the quest to accomplish your goals, all attention will be on you, nevertheless you'll make great progress in your career!
Well Being - It's unusual for you to be in a bad mood or not on good form (sometimes you're even a little too cheery for some people), your year will go by very peacefully without any great upheavals. Any darker periods that you come across will not last for long as you have the ability to pull yourself up and make the most of a bad situation. Genuine passion is a way of escape for you from the daily life that you can find stressful and tiring. Your body, like your mind, is strong and you always give your all and throw yourself into sporting or other activities.