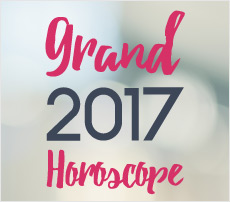 Gemini (May 22nd - June 21st)

During 2017 you'll swing between moments of intense joy and times when you'll have to work hard to compose yourself when you feel you could lose it. You can be very hesitant when it comes to your love life which means it can be hard for you to let a partner see the real you. When they do however, you'll share precious moments together. Let your feeling guide your lifestyle a little more, you never know what exciting things 2017 could bring!
Click Here
Find The Answers That You Seek and Move Forward on Your Path
with Trusted Guidance!
Love and Relationships - Very close to your friends, you often spend evenings at other people's houses. This is perfect for you as you love feeling surrounded and appreciated by those you're close to. Don't forget that they're also there for you! When you're chatting about things they could also be a source of advice and support and give you helpful advice. Don't be afraid to ask for help if you need it.
Career - Think about trying to resolve any disputes that are present in your life at the moment, even if it means compromising. This will help you to be more at ease in your daily life. Even the most bizarre of situations won't bother you. Don't hesitate to throw yourself into new projects that'll satisfy your creative side and your thirst for new things.
Well Being - Even if a feeling of tiredness and lack of motivation often lingers over you, it's clear that in your home there is an incredible harmony that you're always striving to reach. At ease in your own skin, you avoid most health worries thanks to your clean and healthy lifestyle that you try your hardest to keep up. This means that your body and mind are balanced which leads to increased energy levels in your daily life.