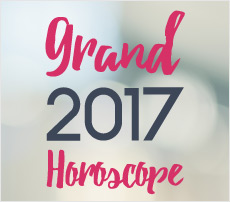 Capricorn (December 22nd - January 20th)

If you're in a relationship, this year will be particularly harmonious for you and your relationship will fall into a solid rhythm. A mix of chance and talent will allow you to start making your dreams come true. In terms of your love life, perfection is a synonym for calm and fulfilment in your mind. You'll find yourself in some very romantic situations this year that's for sure.
Click Here
Find The Answers That You Seek and Move Forward on Your Path
with Trusted Guidance!
Love and Relationships - Your best friends are part of your daily life and you like it that way. Between you and your best friends you have a deep connection and bond. The relationship is intense and takes a big part in your heart, others may struggle to understand it and they are often jealous of such deep friendships. This year you may meet someone who could join your close group…
Work - If you sometimes feel very challenged by life, you don't show it. You have a strength of character that people dream of having and you have natural leadership skills. You're able to understand situations quickly and know how to work things in your favor.
Well Being - Your body will let you down this year. It must be said that with an untiring morale such as yours, you do tend to think of yourself as physically invincible and this isn't always the case and often your body takes the punishment. That being said, it won't be anything too serious that you'll fall ill with this year… tiredness, aches and muscle pains are the kinds of things you'll suffer from but you're good at taking care of yourself when you have to. You're not overweight, you always wish that your body had the same vitality as your internal strength.