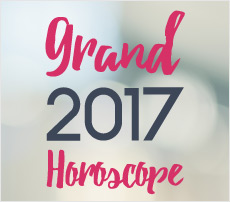 Aquarius (January 21st- February 18th)

Despite a slow start, 2017 will become a very positive year for you. Your socio-professional ambitions will flourish and come into their own. If you're feeling that you're ideas are being restrained in your daily life… Change it! In love, even if you're having doubt you'd never leave your partner, you couldn't live without them.
Click Here
Find The Answers That You Seek and Move Forward on Your Path
with Trusted Guidance!
Love and Relationships - Meeting new people is something you consider very important in your life. You're constantly increasing your social circles, friends, flirts, lovers … you like to be surrounded by lots of people having fun and creating adventures. You're a good judge of character and know instinctively who you can approach and confide in and therefore you're group is very strong and close.
Career - Love, friends, family, you like to make time for all of them. Whether it's your personal or professional life, you value the importance of freedom of actions and freedom of speech. You're not incapable of taking criticism at work, but you do like to do things your own way and according to your own logic.
Well Being - You swing between feeling a great vitality, and suffering from heavy blows of tiredness. Your body and mind are very interlinked and if one is suffering the other will often follow and it can be hard work. What is good about you though is that you won't let your illness win over easily, you know how to fight this nervous tension. Rest, sport, vitamins etc, you have a plethora of ways to get your health back and your body up to full strength.